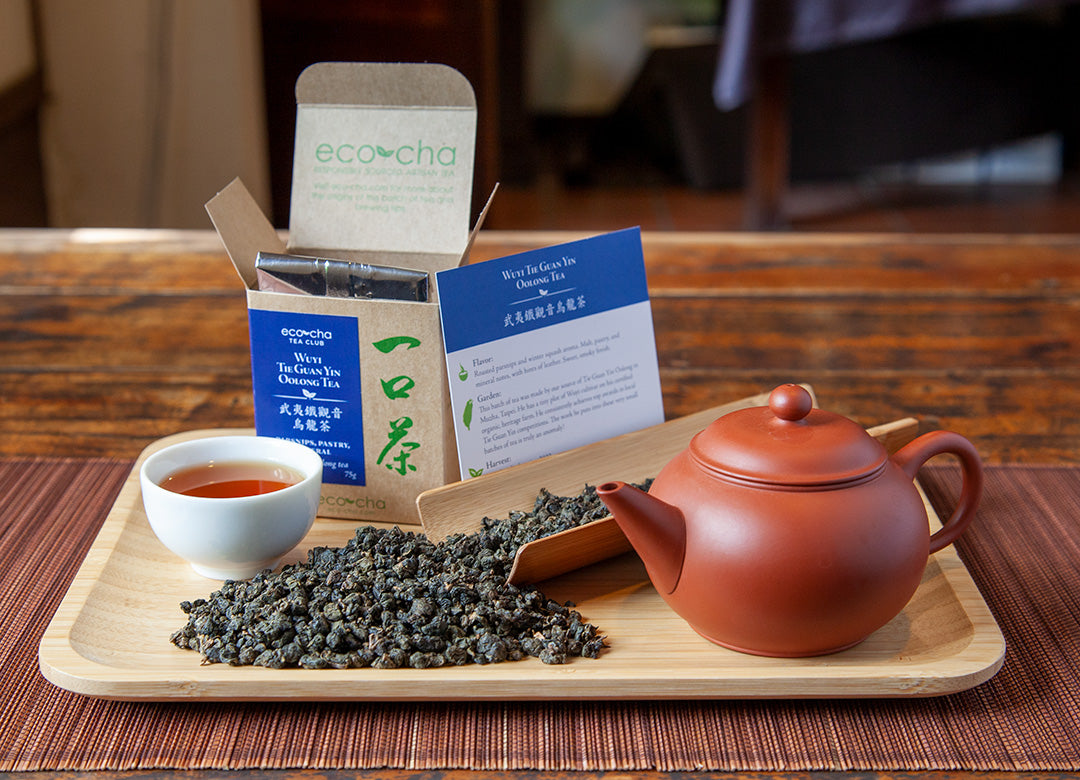 SINGULAR BATCHES OF TEA
Taiwan produces some of the best tea in the world. Living here has allowed us to be continually immersed in its tea culture. The Eco-Cha Tea Club is an opportunity to share in our exploration, and get an in-depth experience of the batches of specialty Oolong, Black, and Green Tea that we find.
See previous teas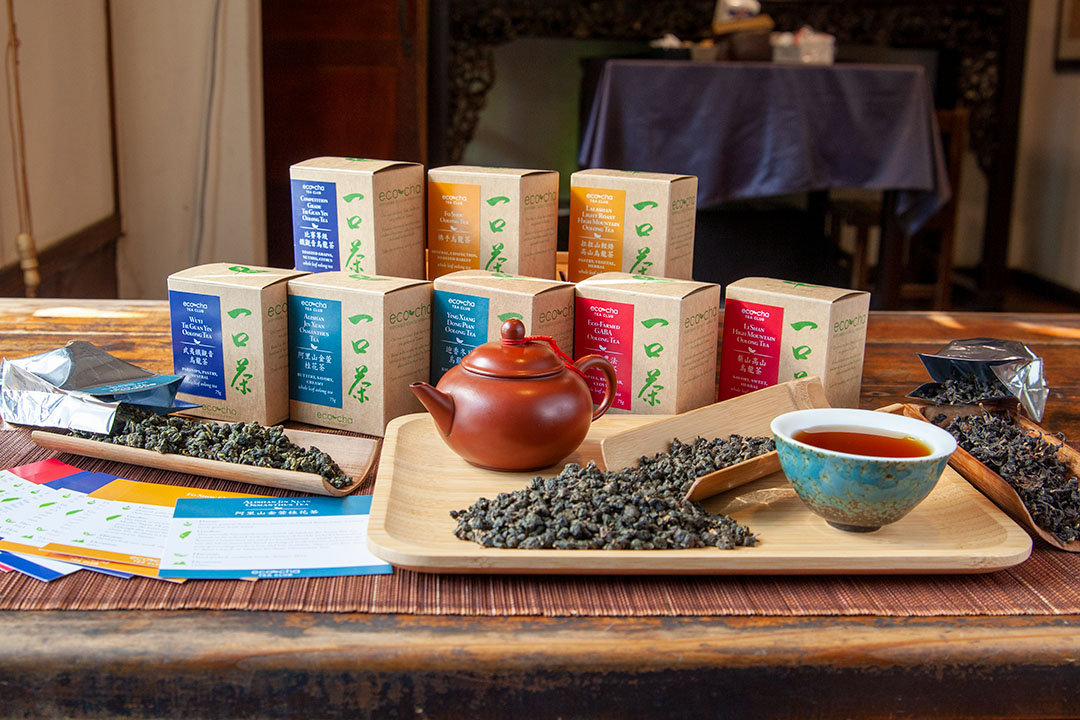 Exemplary and hard-to-find teas
Each monthly edition is thoughtfully procured directly from artisan tea makers.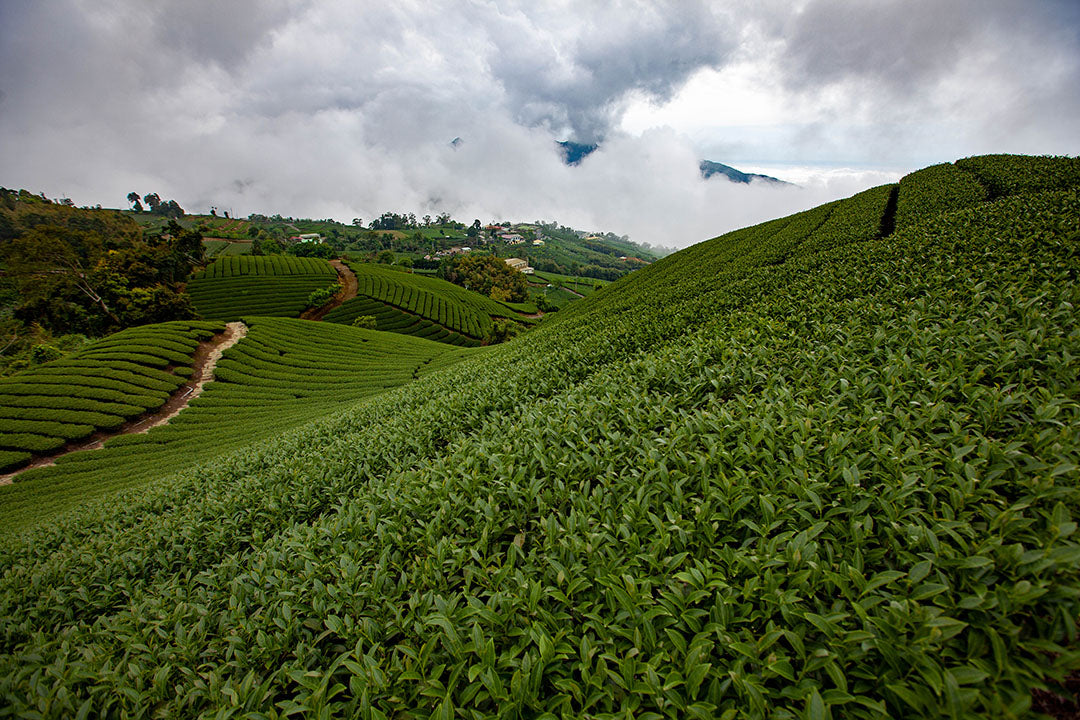 Taiwanese Tea
The Tea Club represents the full spectrum of specialty Taiwanese teas.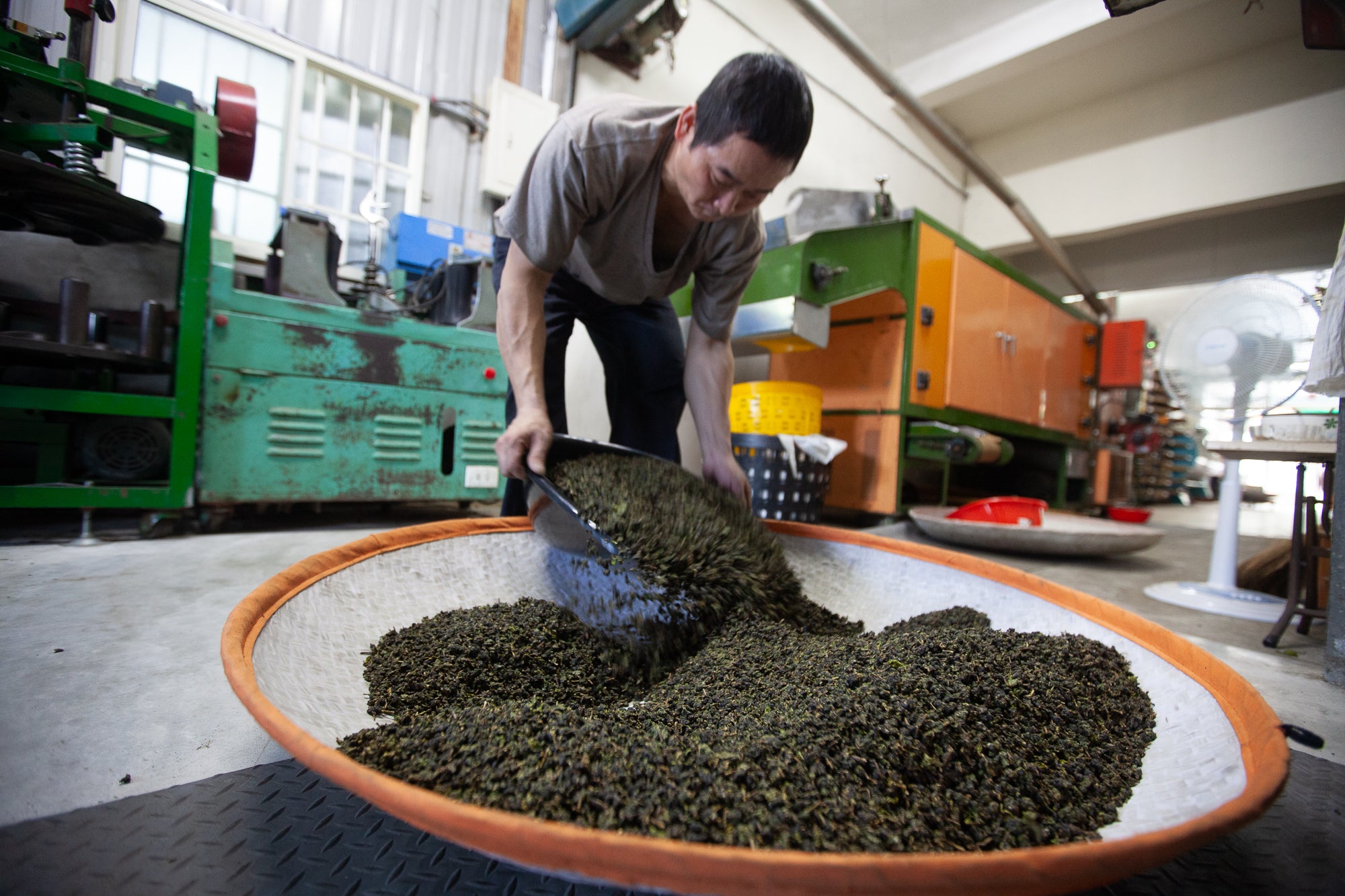 Source Direct
We have personal relationships with artisans and professionals here in Taiwan.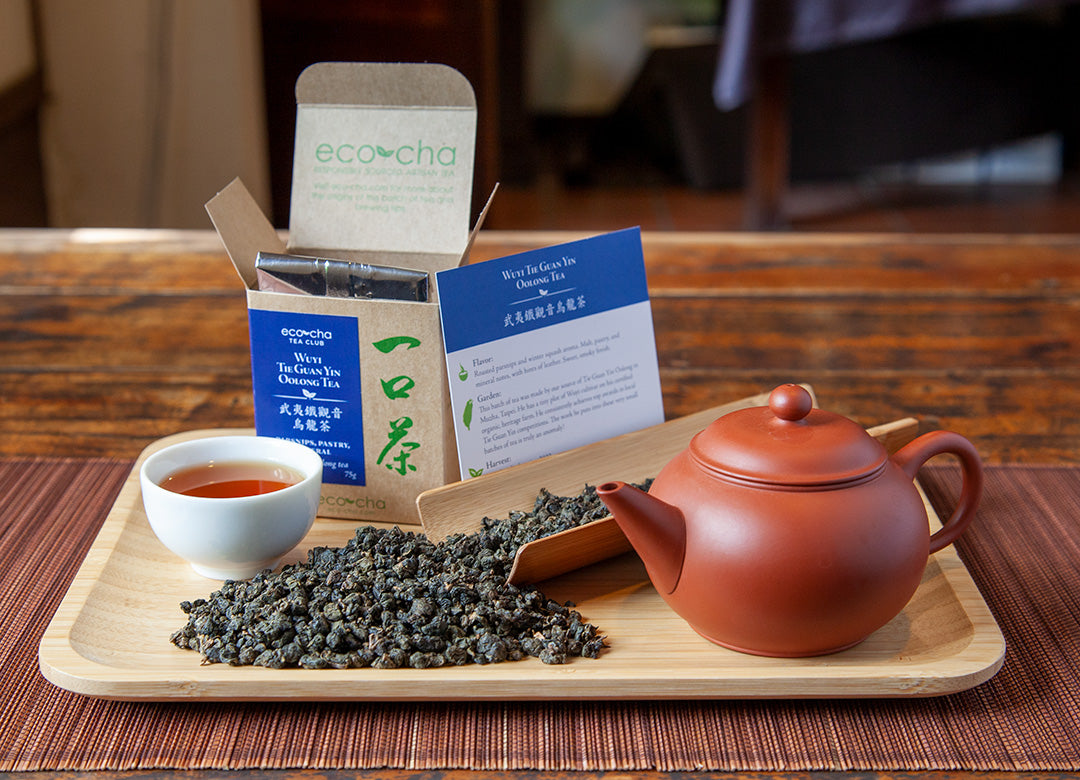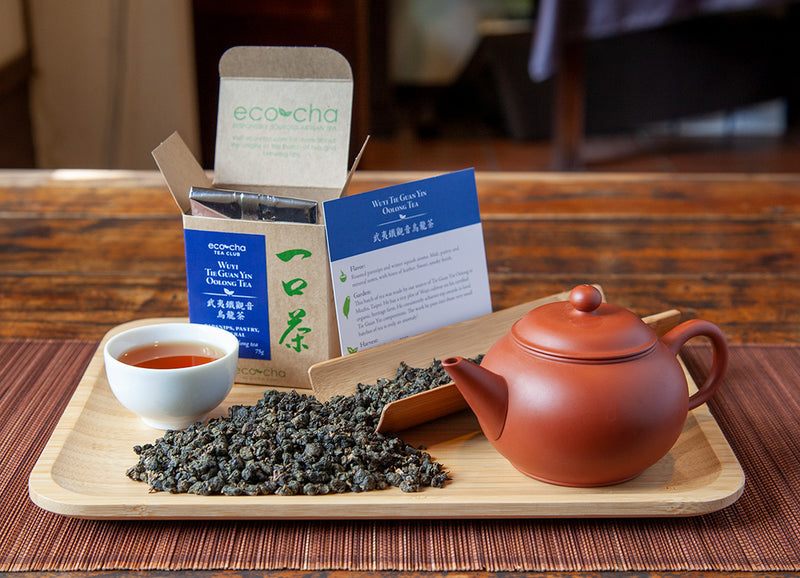 Select Monthly Batches
Every month you'll get 75g of a singular batch of tea with an in-depth background story and detailed description.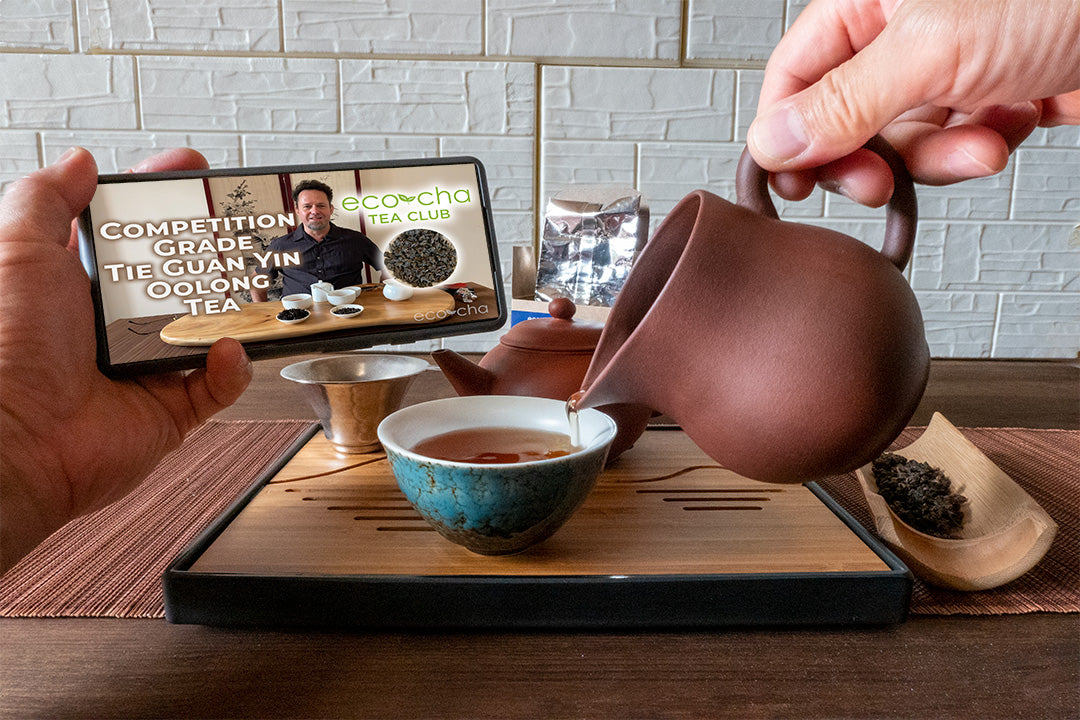 Learn About Your Tea
Enter a portal to the source of each tea via blog posts and a tasting video. Drink along with us as you learn all about your tea!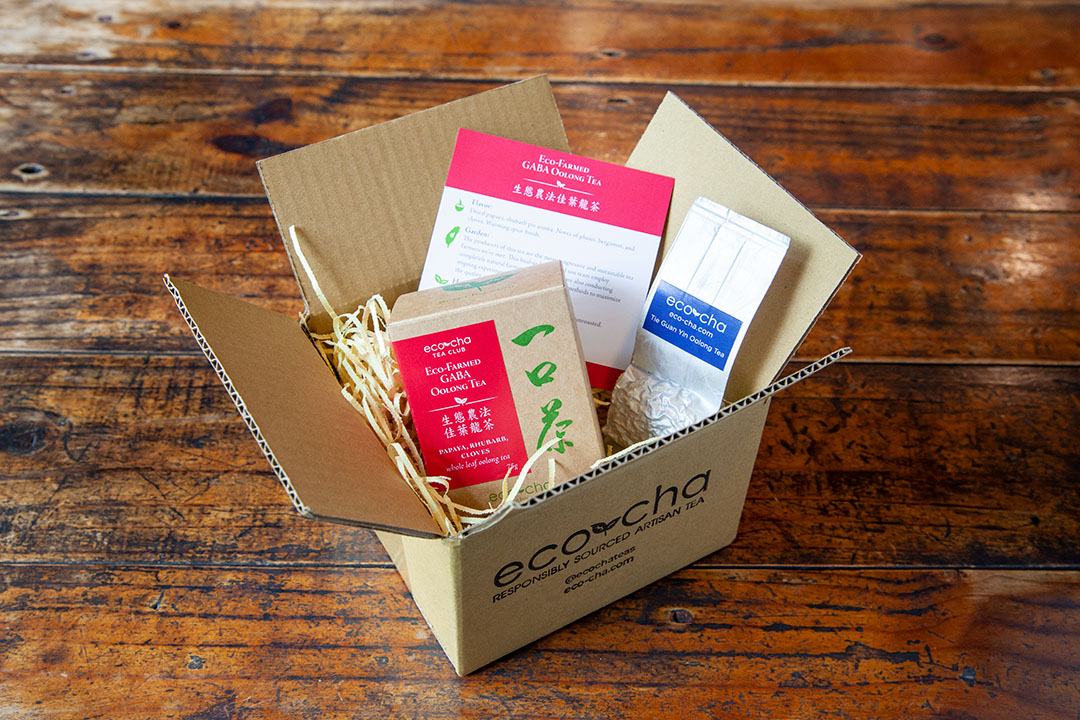 What's in the Box
Each box includes 75g of tea along with an info card that concisely presents all the specs about each monthly edition. We also include a suprise tea sample or an occasional bonus gift for fun!

If you're buying a subscription to the Eco-Cha Tea Club as a gift we'll be happy to include a gift card with your personal message! Just send us an email after you've completed check-out, and let us know what you'd like to say to that special someone.
Subscribe Now!
2. We curate your tea box
We search Taiwan for rare teas and send you a 75g bag at the beginning of each month. In addition, you will get a note card with information about where the tea came from, how it was processed, as well as tasting notes to look out for.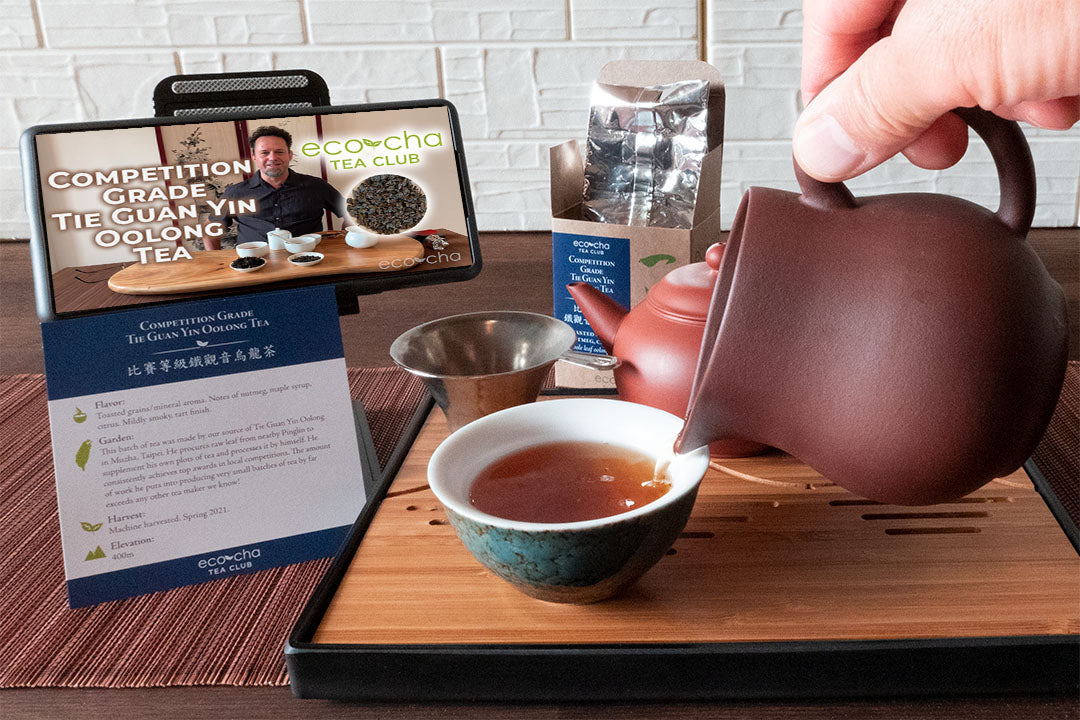 3. You enjoy rare tea monthly
Drink amazing tea and join our growing community of tea lovers! Follow along with our online tasting videos describing the details of each month's tea. Learn all the intricacies of tea tasting all from the comfort of your home!
Subscribe Now!